My Top 5 Artists (Week Ending 2011-12-25) →
Dean Martin (8) Frank Sinatra (8) Fitz and The Tantrums (7) Radiohead (4) Phoenix (4) Imported from Last.fm Tumblr by JoeLaz
My Top 5 Artists (Week Ending 2011-12-18) →
Mariah Carey (13) Beach House (10) Cut Copy (9) M83 (9) Tame Impala (9) Imported from Last.fm Tumblr by JoeLaz
My Top 5 Artists (Week Ending 2011-12-11) →
Nina Simone (126) The National (29) Tame Impala (16) Feist (15) Husky (12) Imported from Last.fm Tumblr by JoeLaz
My Top 5 Artists (Week Ending 2011-12-4) →
The Black Keys (11) Phoenix (9) Dolly Parton (7) Beirut (6) Yelle (3) Imported from Last.fm Tumblr by JoeLaz
My Top 5 Artists (Week Ending 2011-11-20) →
Bon Iver (20) Groove Armada (18) Shout Out Louds (12) Thom Yorke (12) Bonaparte (11) Imported from Last.fm Tumblr by JoeLaz
My Top 5 Artists (Week Ending 2011-11-13) →
Fleet Foxes (39) Husky (27) Metronomy (14) Cloud Control (11) Joan as Police Woman (9) Imported from Last.fm Tumblr by JoeLaz
My Top 5 Artists (Week Ending 2011-10-30) →
Florence + The Machine (43) Coldplay (31) Otis Redding (20) Hot Chip (15) Mark Ronson & The Business Intl (14) Imported from Last.fm Tumblr by JoeLaz
My Top 5 Artists (Week Ending 2011-10-23) →
Florence + The Machine (60) Feist (44) Andrew Bird (12) Friendly Fires (11) Hot Chip (8) Imported from Last.fm Tumblr by JoeLaz
My Top 5 Artists (Week Ending 2011-10-9) →
Four Tet (26) Gustavo Santaolalla (24) Beirut (14) Guillemots (12) Grouper (12) Imported from Last.fm Tumblr by JoeLaz
My Top 5 Artists (Week Ending 2011-9-25) →
TV on the Radio (49) Adele (23) Alina Orlova (10) Antony and the Johnsons (10) Hercules And Love Affair (10) Imported from Last.fm Tumblr by JoeLaz
My Top 5 Artists (Week Ending 2011-9-18) →
Adele (14) Air (12) Delorean (9) LCD Soundsystem (2) Gotye (1) Imported from Last.fm Tumblr by JoeLaz
My Top 5 Artists (Week Ending 2011-9-11) →
Otis Redding (50) Gotye (33) The xx (15) Baths (14) Grizzly Bear (12) Imported from Last.fm Tumblr by JoeLaz
My Top 5 Artists (Week Ending 2011-9-4) →
Gotye (28) Whitley (22) Bombay Bicycle Club (18) Wild Beasts (15) Queen (12) Imported from Last.fm Tumblr by JoeLaz
My Top 5 Artists (Week Ending 2011-8-28) →
Baths (17) Mystery Jets (14) Florence + The Machine (8) Delphic (7) The Naked And Famous (7) Imported from Last.fm Tumblr by JoeLaz
My Top 5 Artists (Week Ending 2011-8-21) →
Metronomy (8) Baths (7) Kele (5) Hans Zimmer (5) Bon Iver (2) Imported from Last.fm Tumblr by JoeLaz
My Top 5 Artists (Week Ending 2011-8-14) →
Theophilus London (14) Yelle (10) Beirut (5) Bishop Allen (4) Beach House (4) Imported from Last.fm Tumblr by JoeLaz
My Top 5 Artists (Week Ending 2011-8-7) →
Queen (14) Beirut (8) Theophilus London (5) Lykke Li (1) Chappo (1) Imported from Last.fm Tumblr by JoeLaz
My Top 5 Artists (Week Ending 2011-7-31) →
Oh Mercy (16) The xx (1) Decoder Ring (1) TV on the Radio (1) Laura Marling (1) Imported from Last.fm Tumblr by JoeLaz
My Top 5 Artists (Week Ending 2011-7-17) →
Jónsi (9) Cold War Kids (5) Fleet Foxes (3) Elbow (3) Girl Talk (3) Imported from Last.fm Tumblr by JoeLaz
My Top 5 Artists (Week Ending 2011-7-10) →
Girl Talk (20) Nicolas Jaar (15) Whitley (12) Cut Copy (12) Fleet Foxes (12) Imported from Last.fm Tumblr by JoeLaz
My Top 5 Artists (Week Ending 2011-7-3) →
Gil Scott-Heron and Jamie xx (24) Foals (16) The Grates (15) The Weeknd (12) Cults (11) Imported from Last.fm Tumblr by JoeLaz
My Top 5 Artists (Week Ending 2011-6-26) →
The Grates (35) The Antlers (11) Bon Iver (11) Tame Impala (11) Goldfrapp (10) Imported from Last.fm Tumblr by JoeLaz
My Top 5 Artists (Week Ending 2011-6-19) →
Regina Spektor (12) The Whitest Boy Alive (10) Wild Beasts (10) Air (9) Bon Iver (8) Imported from Last.fm Tumblr by JoeLaz
My Top 5 Artists (Week Ending 2011-6-12) →
Lady Gaga (36) Beirut (17) Air (13) James Blake (13) Beach House (10) Imported from Last.fm Tumblr by JoeLaz
My Top 5 Artists (Week Ending 2011-5-29) →
Goldfrapp (56) Death Cab for Cutie (32) Bat for Lashes (14) Turbo Fruits (12) Washington (12) Imported from Last.fm Tumblr by JoeLaz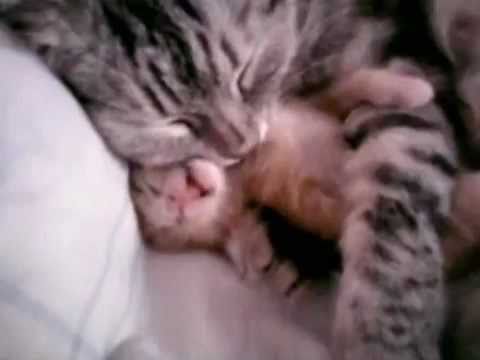 My Top 5 Artists (Week Ending 2011-5-15) →
Friendly Fires (31) Bat for Lashes (19) Devendra Banhart (18) Architecture in Helsinki (13) Dananananaykroyd (12) Imported from Last.fm Tumblr by JoeLaz
don't suppose you've seen a little blue box?: On... →
dallowayward: 1. She's rude. Glinda: Are you a good witch, or a bad witch? Dorothy: …I'm not a witch at all. Witches are old and ugly… Glinda: ONLY BAD WITCHES ARE UGLY. O rly? Yet you ask Dorothy which one she is. That's some passive aggressive shit right there, lady. 2. She's a liar. … This is great!
"The good thing about having trust issues is that when someone fucks you over,..."
– (via let-it-stand) Amen.
My Top 5 Artists (Week Ending 2011-5-8) →
Cut Copy (22) Kanye West (16) Goose (15) Coldplay (10) Glasser (9) Imported from Last.fm Tumblr by JoeLaz
"Oh Richard, the shame! THE SHAME!"
iamsosorry: